Covid-19 is the top priority. In response to the sudden outbreak of COVID-19 in Jinan during the May Day holiday, all staff of SDE took action at the very beginning to combat the epidemic so as to ensure stable energy supply during this special times.
Despite the quarantine-induced staff shortage, the remaining securities, cleaning and catering workers were standing fast at their posts.
They have made invisible contributions and written extraordinary stories.
Guard
Your perseverance, we will protect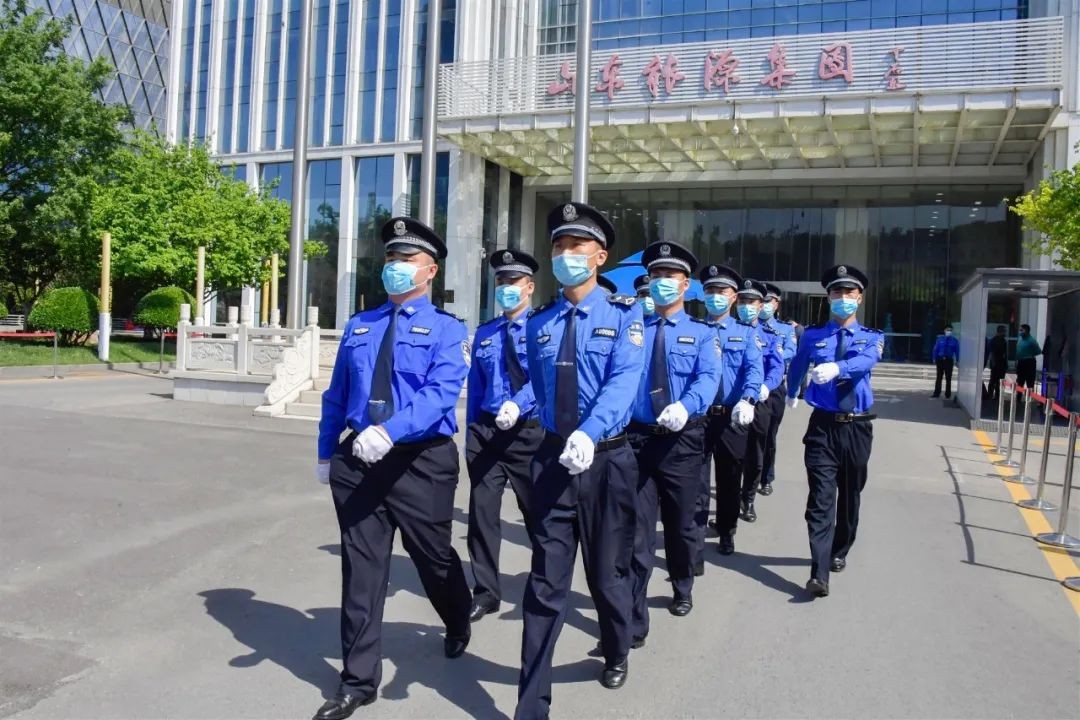 "All 31 members of SDE headquarter security squadron moved to live in the headquarter building since April 24. Those on-duty implement strict scrutiny over the entry & departure of external vehicles and examining the health code and travel itinerary code, so as to ensure the headquarter is free from epidemic." said Lu Yilong, the squadron leader.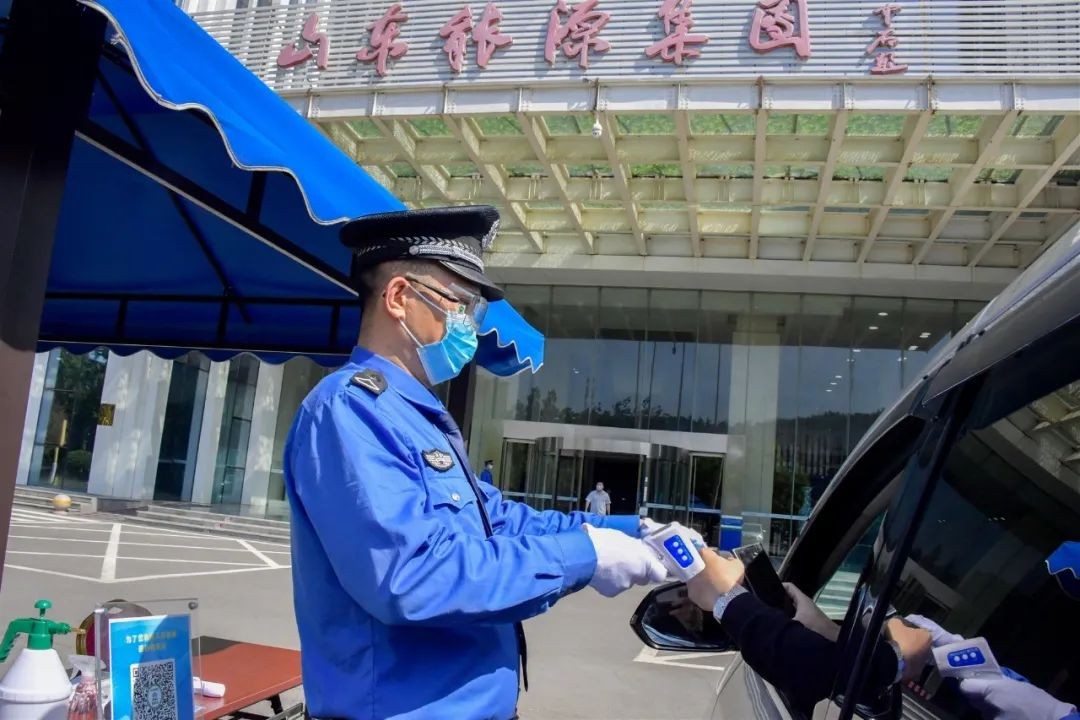 During this trying times, security personnel were on duty 24 hours, responsible for strengthening entry management, checking the identity and temperature of visitors, patiently explaining anti-covid-19 measures, enhancing the monitoring of key areas, and immediately handling all kinds of emergencies.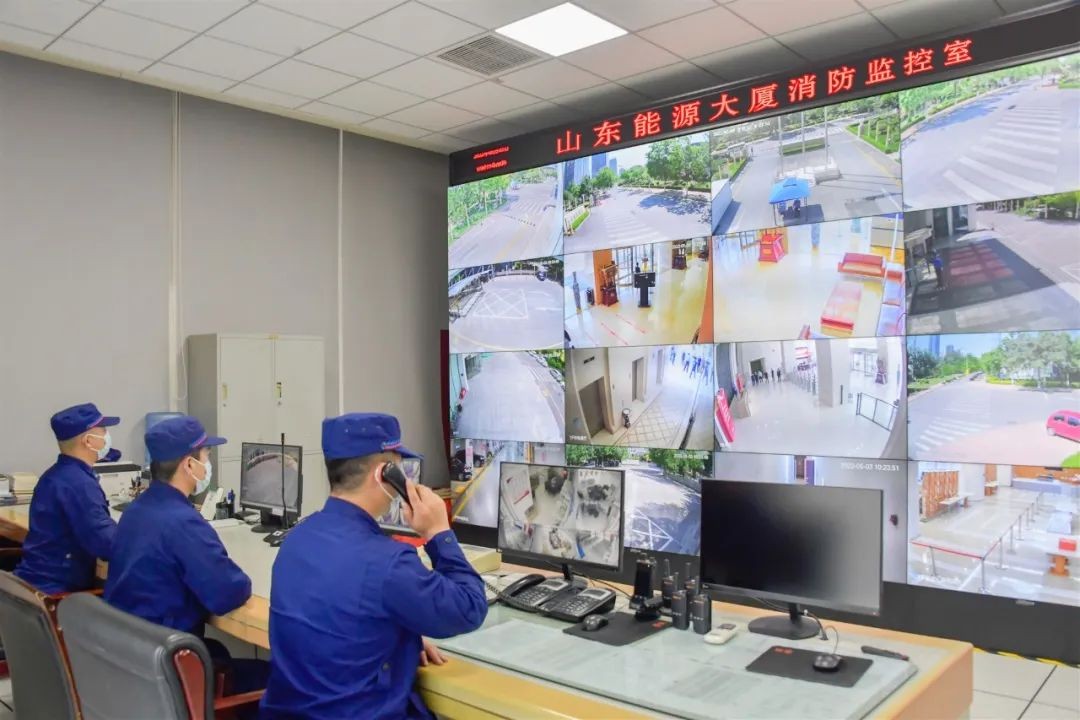 Liu Dongdong, a squad leader who had been on duty at the headquarter building for 9 consecutive days, told reporters that this May Day holiday coincides with the 10th anniversary of his marriage. On the anniversary day, he didn't go home due to work arrangement. He opted to have a brief video chat with his wife for apology. What he hoped was when the epidemic is over, he can reunite with his family at the soonest time.
Duty
Property management services and disinfection work keep non-stop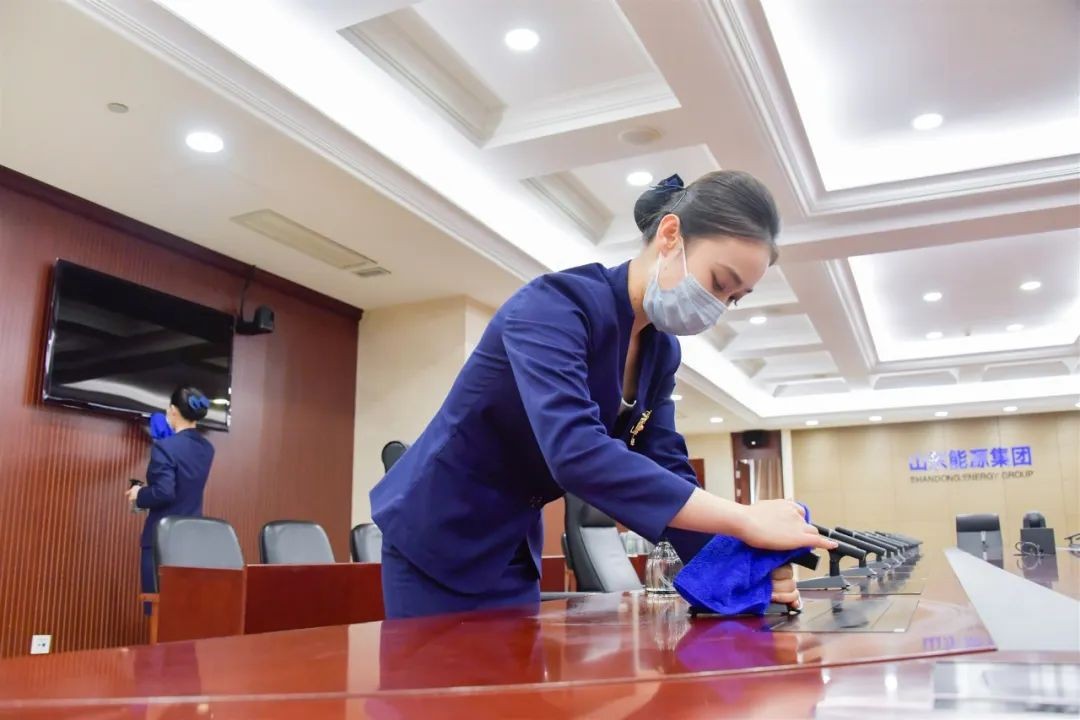 "Our property management department has 59 staff. During the quarantine period, 30 of them hunkered down here, carrying out disinfection covering all corners every two hours, removing trash in time and inspecting the operation of key facilities, to ensure the stable and smooth operation of the headquarter building." said Liu Xuefeng, the assistant general manager and safety director of Shandong Hongde Property Management Company.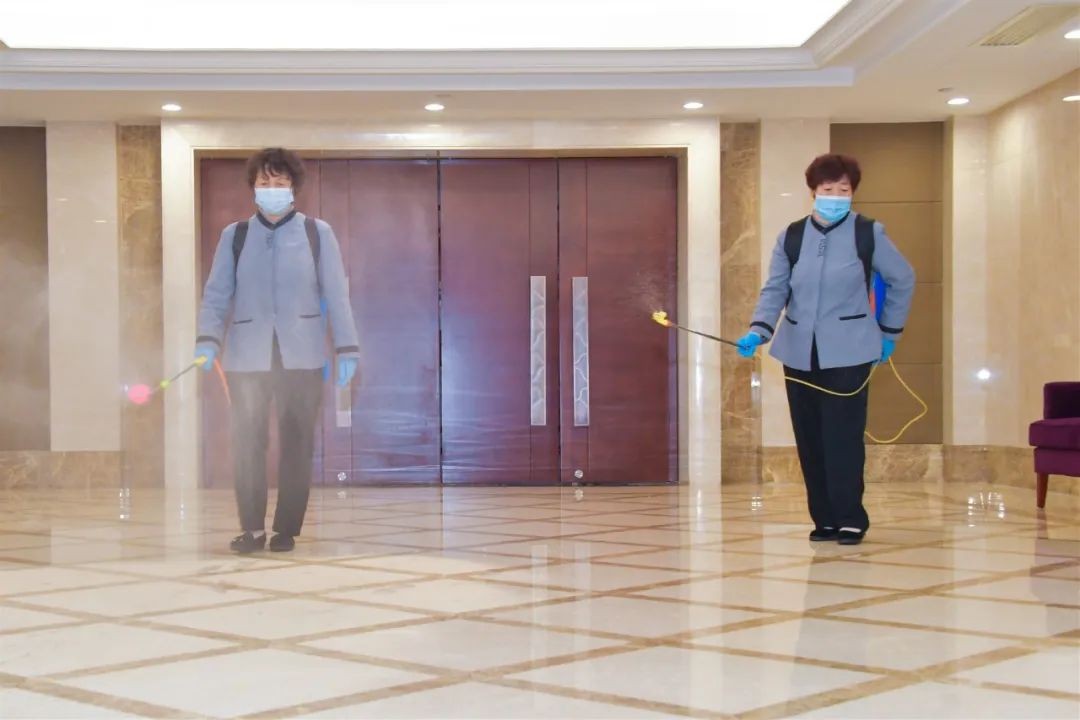 These 30 still-on-duty staff overcame all difficulties and stood fast at their jobs, doing all they can to ensure the normal operation of conference services, water and power supply and public areas disinfection, so as to maintain the normal operation of SDE.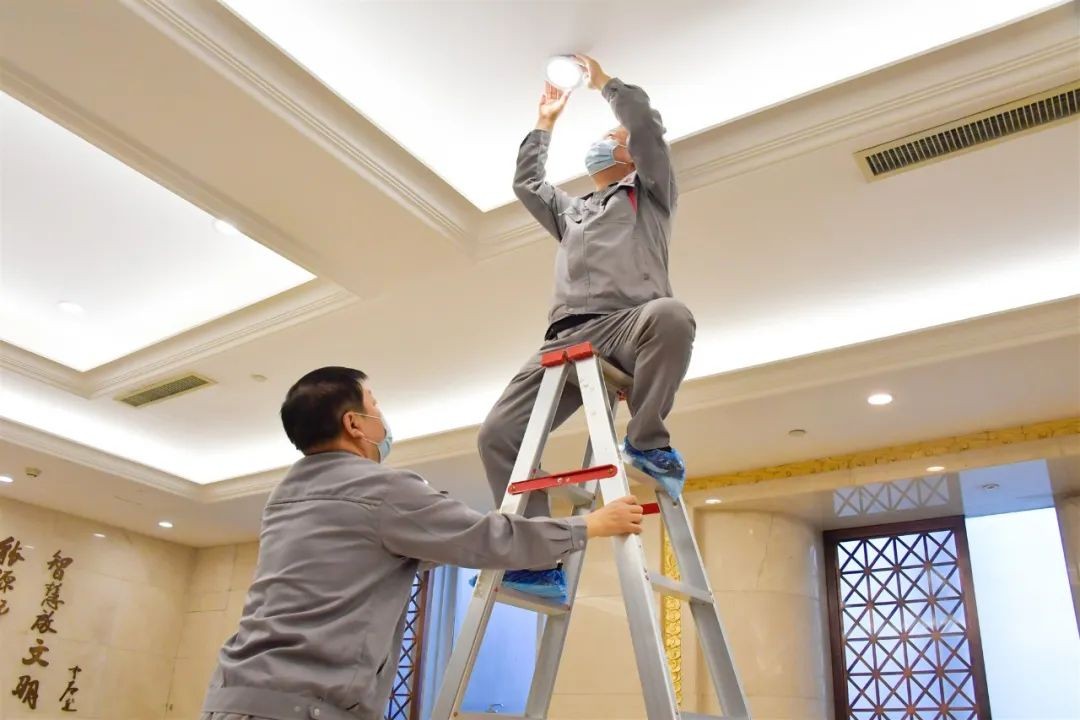 In accordance with the requirements of SDE's epidemic prevention and control measures, these on-duty personnel carefully monitored and recorded the facilities operation of the headquarter building, addressed problems in a timely manner, eliminated hidden dangers, and made sure that on-duty personnel were in all-time alert and with all-out efforts.
Responsibility
All staff rushed to the front line
"The Reception Center currently has 130 employees, 80 of whom chose to hunker down at the headquarter building during the quarantine. Blessed with multiple supply channels, our material reserves were adequate, since we proactively stocked rice, flour and oil able to last for 40 days. Even during the difficult time, we never lowered the requirements for food quality, in terms of meat-to-vegetable ratio and nutrition." said Cheng Sheng, the general manager assistant of Haitian Company and head of the Reception Center.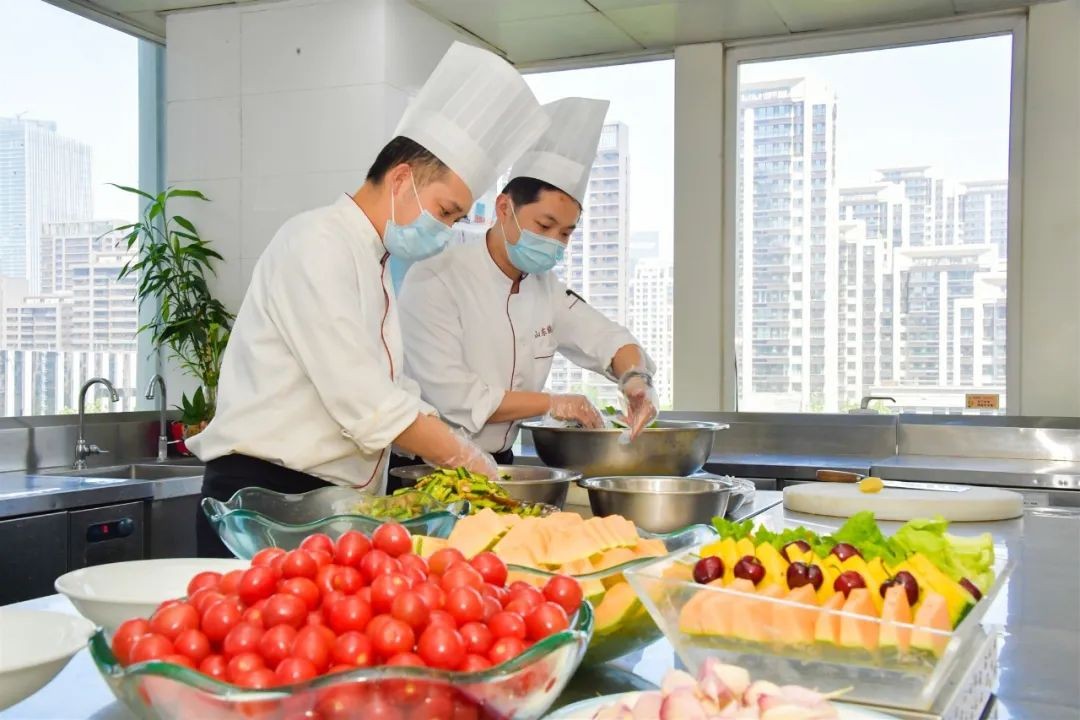 During the quarantine period, the staff of the Reception Center never shied away from hardship in ensuring the provision of meals. It is due to their dedication that still-on-duty workers could avoid hunger.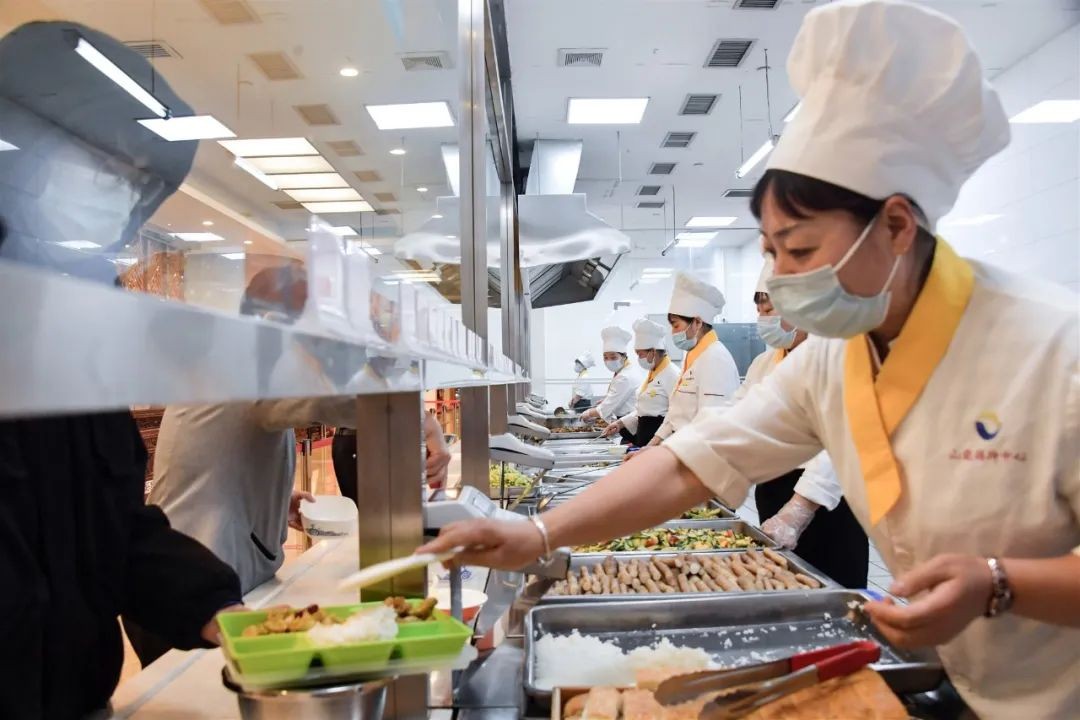 Jin Fenghua, the deputy general manager of the Reception Center, also actively offered psychological comfort for her staff. Under the continuous high-intensity work pressure, there is surprisingly no employee complaining of fatigue and pain. Everyone is energetic every day and they are arguably the backstop for the catering security.
"Serenity is only a fiction. It's just that someone has put you under his wings."
Let's give thumb-ups to every on-duty workers during this special May Day holiday!