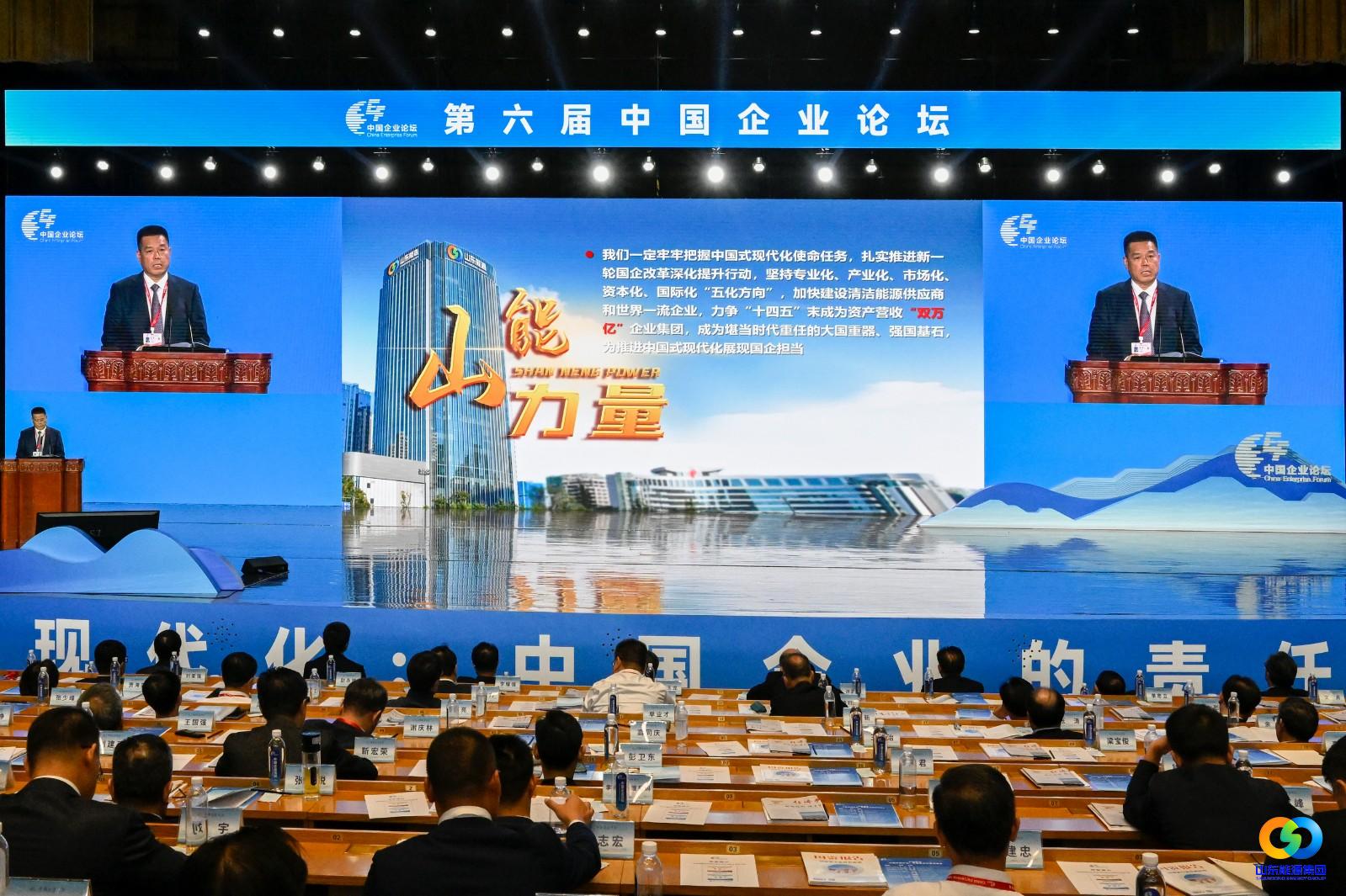 From September 22 to 23, the 6th China Enterprise Forum, themed "Chinese Path to Modernization: the Responsibility of Chinese Enterprises," was held in Jinan, Shandong Province. Li Wei, the CPC Shandong Energy Committee and Chairman of SDE, attended the event and delivered a keynote speech.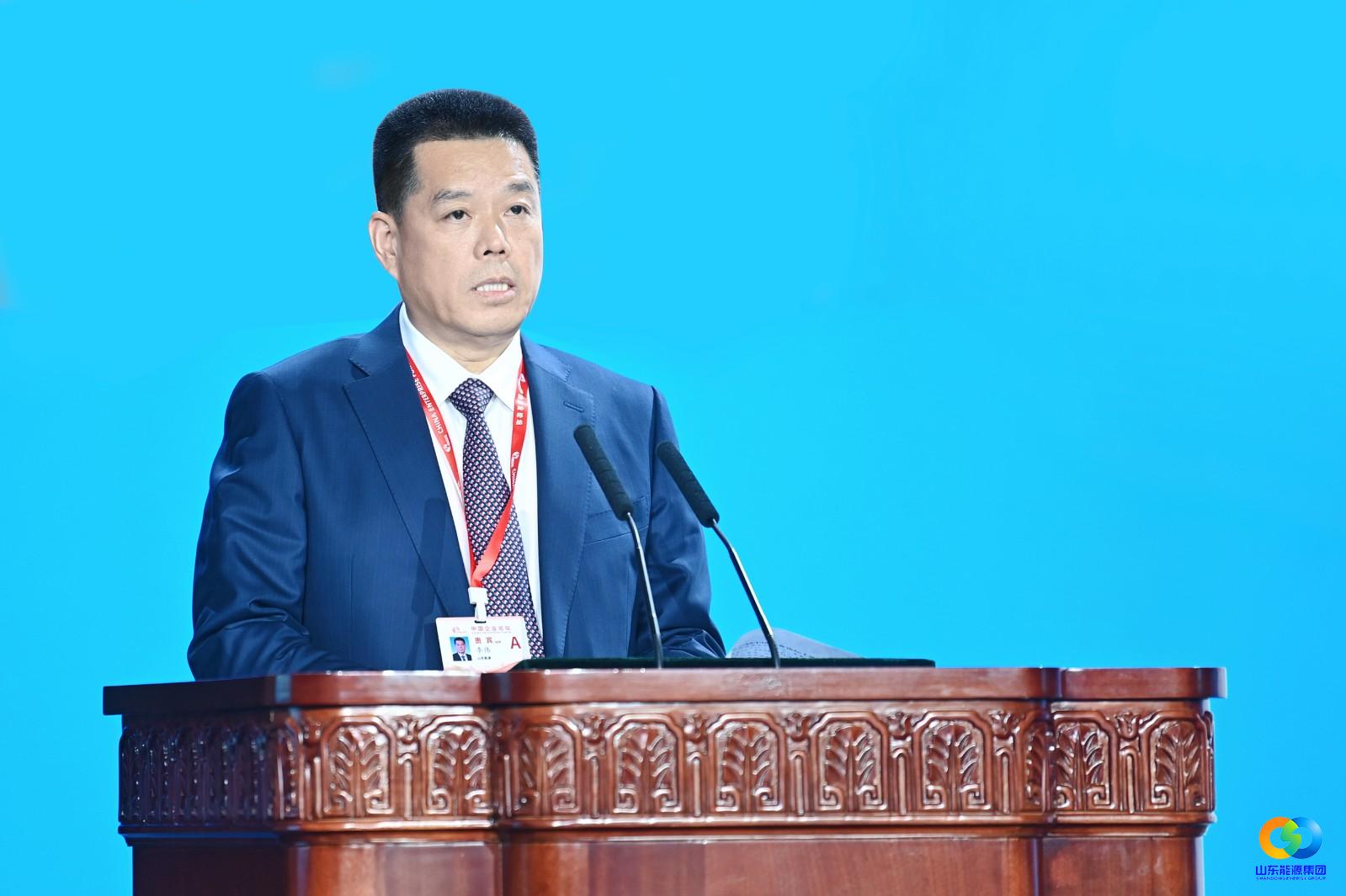 Li Wei, in the context of SDE, shared five points regarding how state-owned enterprises shall demonstrate their responsibility in pursuing a Chinese path to modernization. He stated that SOEs are the important political and material foundation for achieving Chinese modernization. SDE fully leverages its role as a strategic support of state-owned economy, carries the mission conveyed by General Secretary Xi Jinping of "the rice bowl of energy must be held in our own hands". SDE takes on the mission of industrial development for the nation, ensure "one guarantee and two optimizations", and act as the "vanguard" of energy development: focus on improving the core competitiveness of enterprises and enhancing core functions, implement a new round of deepening state-owned enterprise reforms, build and govern modern "new state-owned enterprises" in Chinese modernization, implement Shandong's "Top 10 Innovations" action plan, adhere to the strategy of strengthening enterprises through innovation, strengthen core technology breakthrough and strategic resource support, involve into the "Belt and Road" initiative, coordinate both international and domestic markets and two resources, conduct a number of M&A projects and pioneer Chinese modernization.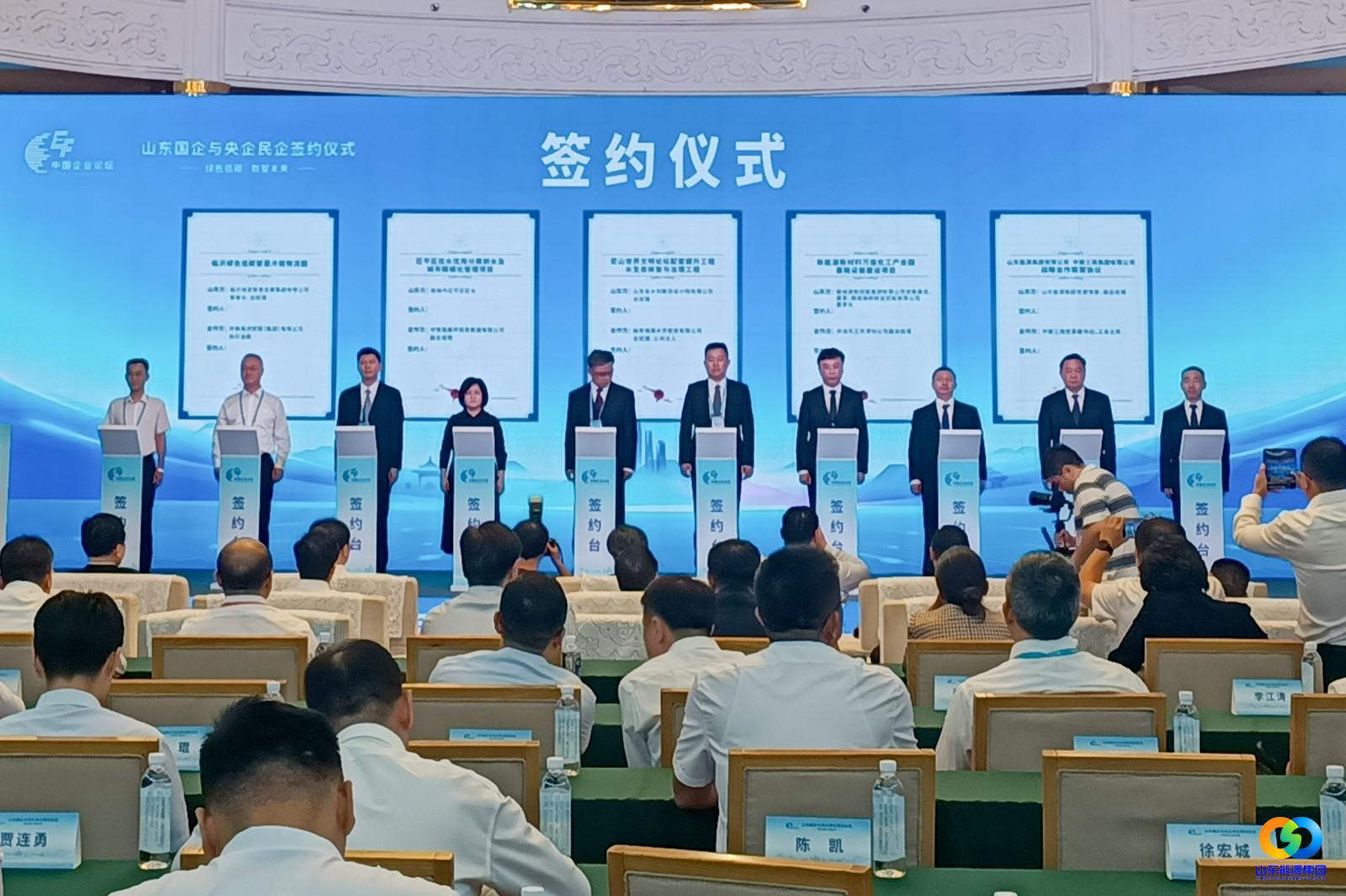 Li Wei emphasized that SDE will firmly grasp its mission in pursuing Chinese modernization, vigorously promote a new round of SOE reforms, accelerate the building of a clean energy supplier and a world-class enterprise, and strive to become a "double trillion" enterprise group in term of total asset and operating revenue by the end of the 14th Five-Year Plan period.
During the forum, project signing ceremonies were held, with Zhang Ruoxiang, Member of the CPC Shandong Energy Committee and Vice General Manager of SDE, signing framework cooperation agreements with China Construction Third Engineering Bureau Group and China Coal Geological Engineering Group respectively. It is worth noting that the China Enterprise Forum which was established in 2017 was guided by the SASAC of the State Council, the All-China Federation of Industry and Commerce, the People's Government of Shandong Province, and Xinhua News Agency, and jointly hosted by the News Center of the SASAC of the State Council, the SASAC of Shandong Province, the People's Government of Jinan City, and Economic Information Daily.
The forum focuses on themes such as building world-class enterprises and accelerating technological innovation, hosting events such as dialogues between Chinese and foreign entrepreneurs, scientist forums, five parallel forums, and two in-camera round-tables.
It aims to deepen exchanges and cooperation, contributing Chinese wisdom to the deepening of corporate reforms, high-quality development, consensus-building, and the strength-gathering. It also contributes to expanding opening-up, building a modern economic system, and constructing a community with a shared future for mankind.