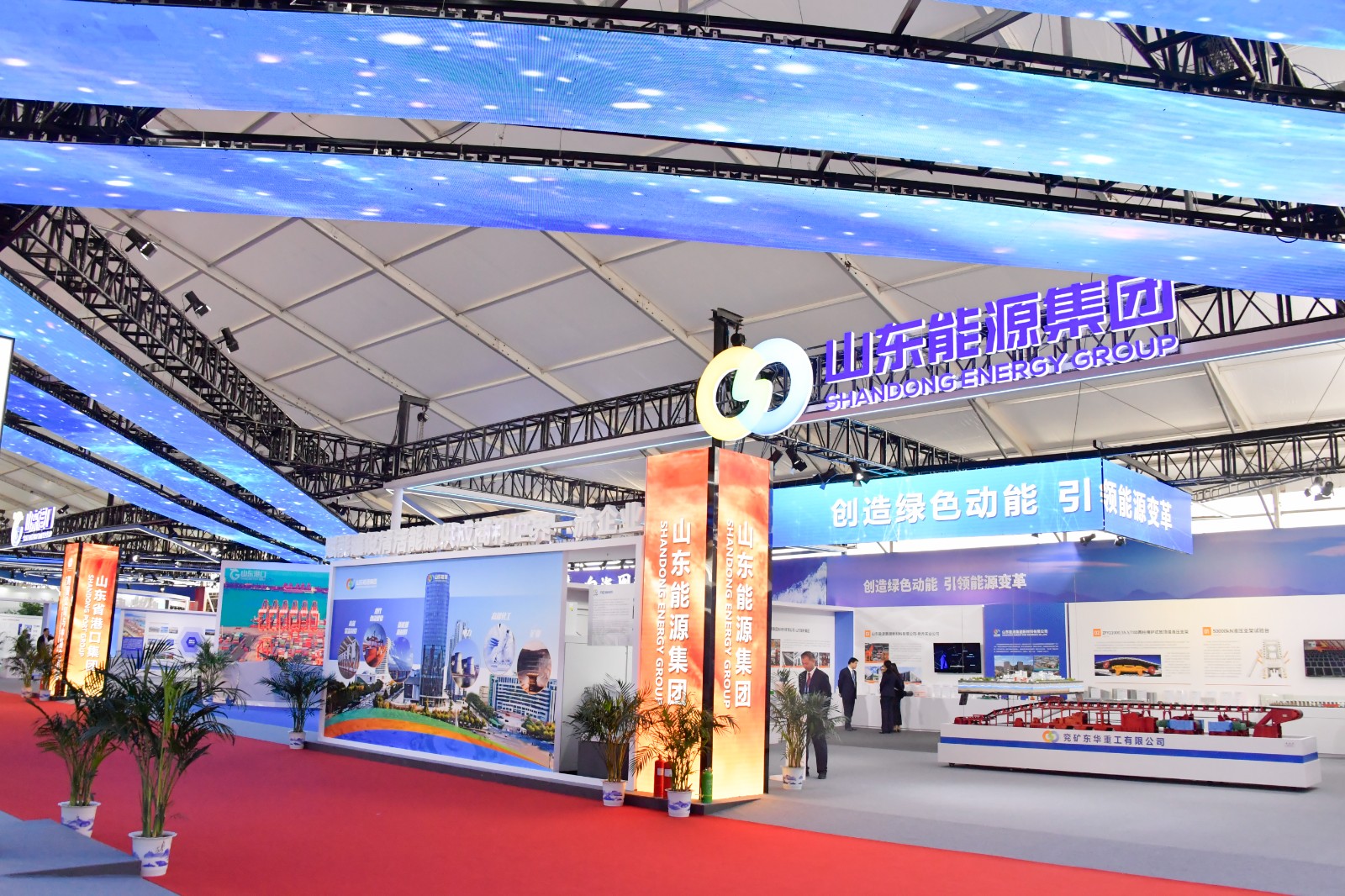 The Fourth Qingdao Multinationals Summit was held from October 10 to 12 in Qingdao. Li Wei, the Secretary of the Party Committee and Chairman of SDE, led a delegation to showcase the achievements and advanced technologies in green, low-carbon, and high-quality development, and seek cooperation with other Fortune 500 companies and industry-leading enterprises.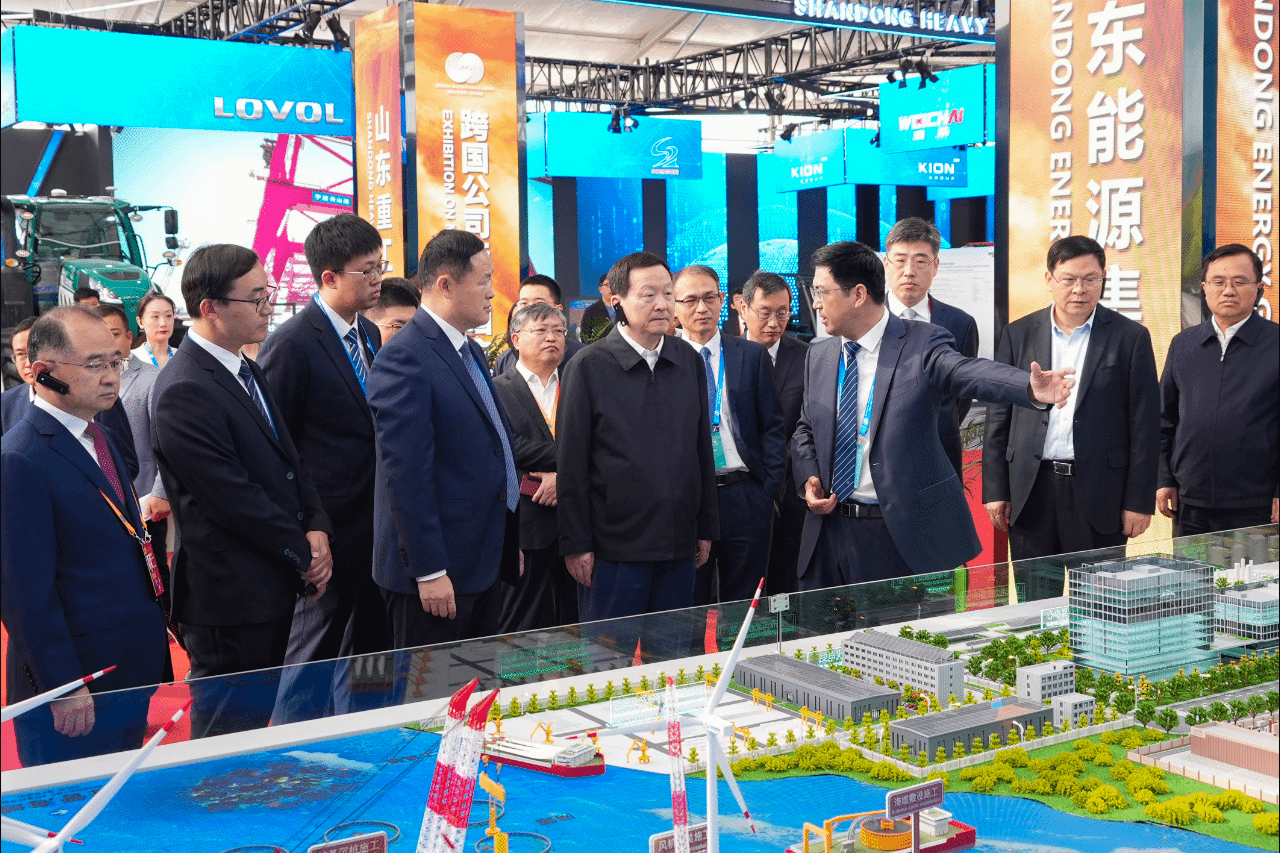 Zhou Naixiang, Deputy Secretary of the CPC Shandong Provincial Committee and Governor of Shandong, Ge Huijun, Chairman of the Shandong Provincial Committee of the CPPCC and Party Group Secretary, as well as Song Junji, Vice Governor and Secretary-General of the CPC Shandong Provincial Government, visited the SDE booth by turns and gave full recognition to the chievements of SDE.
They hope that SDE will take advantage of the Summit to further deepen cooperation with various multinationals, therefore providing strong support for the economic and social development of Shandong.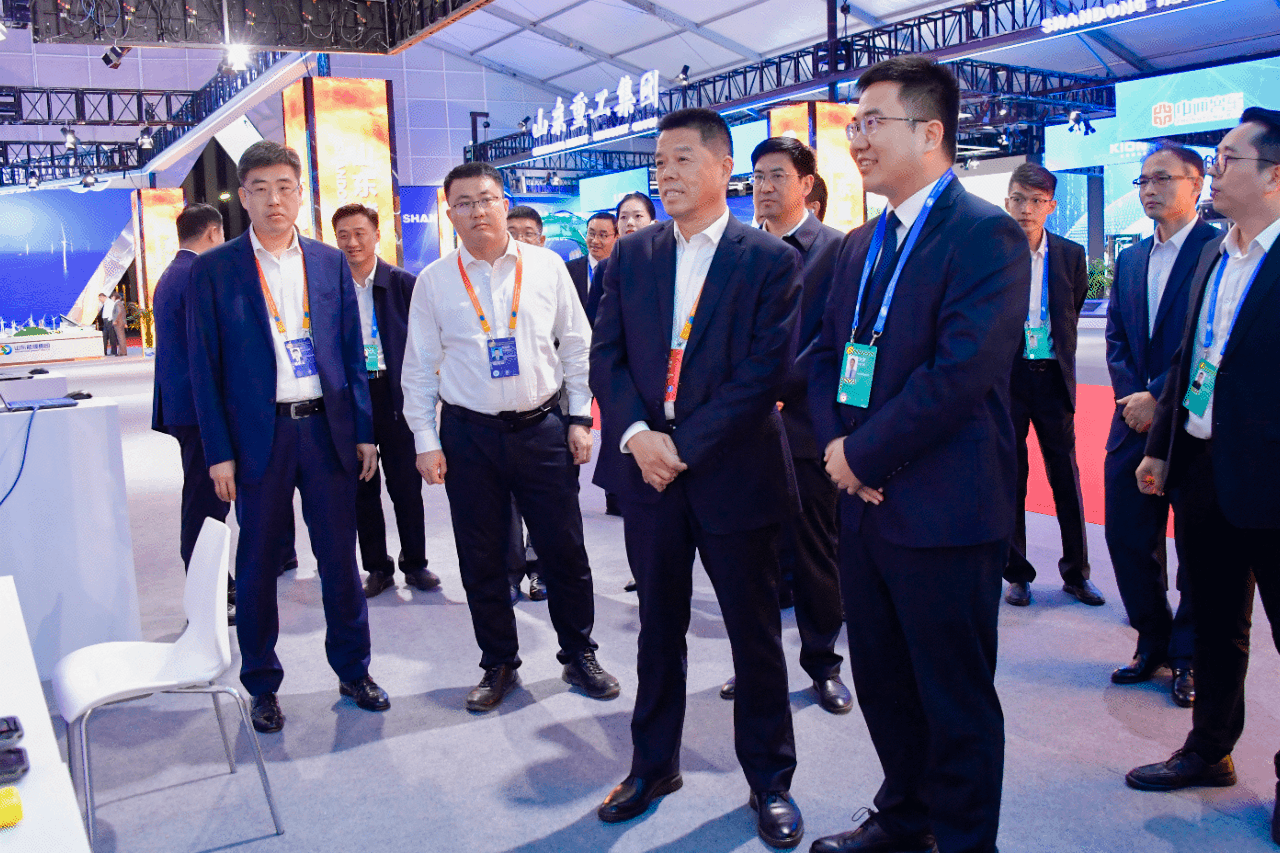 On the afternoon of October 10th, Li Wei visited the SDE booth where the latest products and technologies of SDE subsidiaries were displayed. During his visit, Chairman Li Wei also put forward higher requirements on these SDE subsidiaries regarding technology development, business cooperation as well as future development.
At this themed exhibition, a total of over SDE 80 products were displayed with 6 SDE subsidiaries present on-site. These presented products cover industries of offshore wind power, high-end equipment manufacturing, electronics technology, new technology application, digital software and others. At the exhibition, special attention was drawn from the industries and mainstream medias on the products and technologies of the new energy, Pangu Mining Model, high-end equipment manufacturing, high-tech materials and others.
During the event, Li Wei also participated in the opening ceremony of the Fourth Qingdao Multinationals Summit where he held separate meetings with Aramco Downstream President, Mohammed Y. Al Qahtani, Sojitz Corporation Executive Director and China General Representative, Gangtian Shengji, Glencore CEO and China Business Special Consultant, Su Zhaohui, Topsoe China President, Yang Dajun, and SAP Global Vice President and Greater China HXM CEO Greg Healy. At these meetings, Mr. Li Wei made in-depth exchanges with all the counterparts regarding carbon reduction, circular economy, high-end chemical industry, new energy, new materials, AI, resource development, information technology, big data analysis, etc., and conveyed SDE's confidence and determination in building SDE into a clean energy supplier and world class enterprise.
The Strategic Cooperation Agreement was signed by Liu Qiang, Member of the Standing Committee of the CPC Shandong Energy Committee and Vice General Manager of SDE, and Gongbu Minming, CEO of Sojitz (China) Co., Ltd., on behalf of both parties.
It is known that the Fourth Qingdao Multinationals Summit attracted a total of 416 multinationals, of which, 146 made their debut. Altogether, 24 major events were held at the Summit, covering 14 categories, with the main themes being attracting and utilizing foreign investment, multinationals new development and new investment layout in China, forging new achievement in business environment, advancing international cooperation of digital economy, green, low-carbon and high-quality development, and others. The goal is to build a bridge between China and multinationals that leads to better, more effective and more influential cooperation.